Book Review - The Street-Smart Trader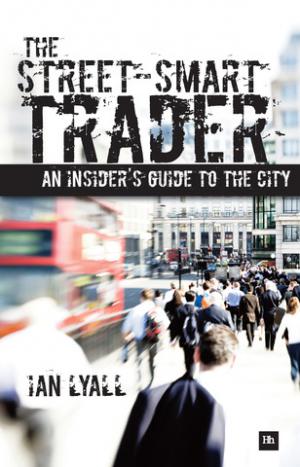 Lyall, a financial journalist, uses his experience and interviews with City traders to demystify the inner workings of the City of London. The book is aimed at retail traders and investors so they can get a better understanding of how the City and financial markets in general work.

There is a short introduction covering the history of trading in the City before Lyall gets on with the job of explaining how things work now. He explains how connections, networks and the flow of information play a key role in the markets. The reality is that retail traders cannot gain access to this information flow and they should know that the information they receive is usually late and often inaccurate. The inaccuracy is due to many factors but as Lyall explains, there is almost a sub-industry that exists for spin, pumping and manipulation.

Lyall explains the role of market makers who play a vital part in many markets. Market makers are the sharpest of all traders.

Lyall also examines the role and strategies of hedge funds and comments that hedge funds are not necessarily the villains that they are so often portrayed as being by the press.

The sales role and poor performance of analysts is discussed and a similar conclusion is reached about fund managers.

I really like The Street-Smart Trader. Having spent 20 years as a trader in the City of London and having worked as a market maker, I think that this book does give readers a good look at some of the important aspects of the business. Retail traders often do not understand how markets really work. This situation is exacerbated in Australia where, sadly, many advisors have no experience of the 'real' industry; the industry in Australia is simply too small and too sales-based. I therefore happily recommend this book.
View article on source website