Watercooler: Reading up on green investing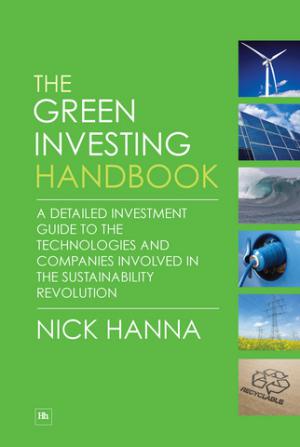 The green revolution has fueled a strong interest in potential investment opportunities, particularly in the renewable-energy sector.

If you?d like to get up to speed about green investing, a number of books offer a range of insights:

The Green Light on Green Stocks ? A Quick Guide to Green Investing and Making Money in Alternative Energy Stocks, by Fred Fuld III; Lulu.com, 201 pages ($19.99), explores a variety of green investing sectors, including wind, solar and water power, geothermal and fuel cell.

The Green Investing Handbook ? A Detailed Investment Guide to the Technologies and Companies Involved in the Sustainability Revolution, by Nick Hanna; Harriman House, 196 pages ($39.99), covers 10 green sectors in-depth, with a directory and performance of more than 150 green businesses.

Green Investing ? A Guide to Making Money Through Environment-friendly Stocks, 2nd ed., by Jack Uldrich; Adams Media Corp., 272 pages ($14.95), identifies green stocks and green companies in a range of renewable-energy fields, including solar, wind and bio-fuel.

Investing in Renewable Energy ? Making Money on Green Chip Stocks, by Jeff Siegel; Wiley, 272 pages ($27.95), spotlights investment opportunities and profiting in renewable-energy stocks.

Billion Dollar Green ? Profits from the Eco Revolution, by Tobin Smith; Wiley, 186 pages ($27.95), provides good overview of green investing strategies and market opportunities.
View article on source website