The Traders Book Club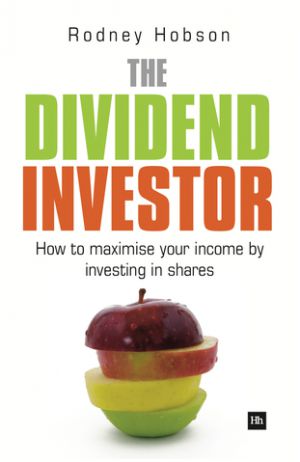 As the title implies, The Dividend Investor is all about buying shares for the income they generate through the dividends they pay their shareholders, as opposed to investing simply in the hope of returns from rises in share prices. The accent is on buying shares for the longer term rather than looking for quick fixes.
The focus is the UK stock market, although the arguments and guidance provided are relevant to all major stock exchanges around the world. The text refers mainly to larger and medium-sized companies because they are more likely to pay dividends than smaller ones. The concentration is on companies with a full listing rather than those quoted on AIM for the same reason.
This book is for those who have grasped the basics of investing but are unsure as to how to build a portfolio of shares that will produce a steady and rising income.
Investors of any experience should benefit from reading this book, irrespective of their investment criteria. Even those who have already built an investment portfolio and those who subsequently decide that they want to be active traders rather than stick to solid long-term investments will learn more about making the most of their capital.
Many investors plunge into shares with a vague notion of making money but without properly assessing what it is that they want from their investments. This book argues that regular income is a key part of any investment strategy, whatever the age or aspirations of the investor, and that shares are the best way of securing this income at relatively low risk and with the bonus of providing a hedge against inflation.

View article on source website