Covid-19: We are fully open and accepting orders during the current situation. However, our distributor is operating at reduced capacity and as a result there be a slight delay with your order. Thank you for your understanding.

Author of the Month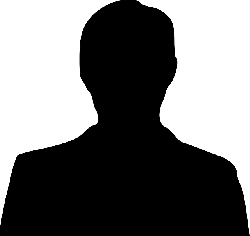 Brian Kettell has many years' experience in banking and banking training in the international financial markets. A graduate of the London School of Economics, he has subsequently worked for Citibank, American Express, the Arab Banking Corporation (Vice President) and Shearson Lehman. He has lectured widely, and has published over 70 articles in The Economist, the International Herald Tribune and Financial Weekly. His previous books include- The Foreign Exchange Handbook, ...... Read more
Coming Soon
Bestselling Titles
Latest Press
Fri 28th Aug, 2020 Bulletproof Trader

Bulletproof Trader is a unique book that replaces the financial theories and candlestick charts of typical trading tomes with an approach that focusses on improving the mind and body. It is also practical, packed with exercises and activities which are evidence based and which are used by Ward with ...

Book Review: Bulletproof Trader

Tue 28th Jul, 2020 I Don't Agree

Author of I Don't Agree Michael Brown explains how to negotiate a pay rise while working from home. ...

The art of negotiating a pay rise over Zoom

Tue 14th Jul, 2020 The Psychology of Money

To write engagingly about investment is almost impossibly hard, but Morgan Housel makes it look effortless. He has been ably assisted by editor Craig Pearce (with whom we had the pleasure of working on our own contribution to the genre, 2016's Investing Through the Looking Glass). Not a word idles a ...

Warren Buffett's Investing Secret

---
Harriman House is one of the UK's leading independent publishers of finance, trading and investment books. Our catalogue covers a wide range of subjects from personal finance, small business and economics, through to stock market investing, trading and professional guides.
We produce high quality, highly focussed titles written by leading authors, journalists and experts. Browse our list of recently published books, our backlist or see a list of the titles we have coming soon.
---