Covid-19: We are fully open and accepting orders during the current situation. However, our distributor is operating at reduced capacity and as a result there be a slight delay with your order. Thank you for your understanding.

Author of the Month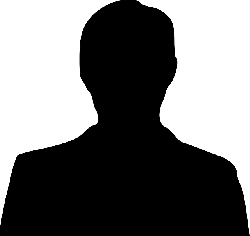 Dr. Paul Temporal is a leading global expert on brand strategy and management. He has over 30 years of experience in consulting and training, and is a much sought after speaker. He has consulted for many governments and top brands across the world, and is well known for his practical and results-oriented approach. Paul is an Associate Fellow at Saïd Business School and at Green Templeton College in the University of Oxford, and a Visiting Professor at Peking University HSBC ...... Read more
Coming Soon
Bestselling Titles
Latest Press
Tue 29th Sep, 2020 Leadership by Algorithm

Algorithms learn from data given to them: if the data is biased, the results will be biased, so all those involved in the system need to be responsible. ...

For people to trust AI, build fairness into it

Sat 26th Sep, 2020 The Psychology of Money

I just finished reading Morgan Housel's The Psychology of Money, a wonderful book on investing. Reading it will not make you identify the next Apple, but will make you a better investor. Oxymoron? The book explains in detail the role of human biases in investment decisions. The rational economi ...

Greed, fear and the Psychology of Money

Sat 26th Sep, 2020 The Average is Always Wrong

That's why, in my new book The Average is Always Wrong I ended up focusing as much on the cultural challenge facing the leadership team as I did on writing case studies of how data can be used. ...

Ian Shepherd: 'Don't wall off data inside the marketing department'

---
Harriman House is one of the UK's leading independent publishers of finance, trading and investment books. Our catalogue covers a wide range of subjects from personal finance, small business and economics, through to stock market investing, trading and professional guides.
We produce high quality, highly focussed titles written by leading authors, journalists and experts. Browse our list of recently published books, our backlist or see a list of the titles we have coming soon.
---