Gosling's Grouse: Holiday Reading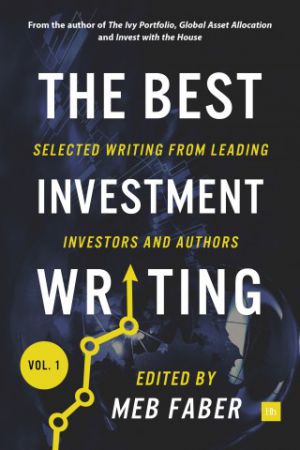 A bit of holiday reading recently landed on my desk in the guise of The Best Investment Writing, edited by the author Meb Faber.

The book is a collection of pieces about investing, largely written by US investors including the likes of Ken Fisher, the Forbes columnist and investor, and Jason Zweig, the journalist who has edited one of
the Ben Graham books.

As Faber says in his introduction, the process of buying and selling a stock 40 years ago has gone from taking literally weeks to seconds but with that speed has come endless 'noise', so the challenge is to find
those commentators worth listening to or reading.

And many seem to be American - do the Americans just think about investing differently from other nations?

It is always dangerous to make generalisations based on nationality, but the quality and volume of US writing on the markets probably says a lot about how intrinsic they are for many ordinary US investors.

Perhaps one of the reasons the UK saver is not more engaged with investing is not enough people write well or accessibly about the subject, or perhaps we can blame it on the safety net of the welfare
state?

Lawrence Gosling is the founding editor of Investment Week. His views are his own.

View article on source website