World of opportunity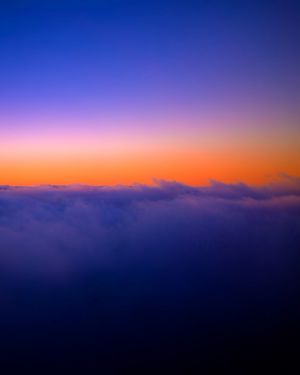 A weak pound and booming emerging economies offer UK exporters a chance to shine. But how do you crack international markets? We look at the dos and don'ts for trading overseas and talk to entrepreneurs winning abroad

Businesses with little room for manoeuvre in a post-recession domestic economy could do worse than take their trade to foreign markets and many are doing so already. Last year, an HSBC report, Mapping the world's trade connections, showed that UK international trade was up 12 per cent overall and by 31 per cent to emerging economies in the first four months of 2010. An IoD survey has found that 53 per cent of its members are trading internationally. And of those, 48 per cent have seen an increase in revenue linked to export activity.

"I see more and more customers who, in response to the slower growth we are experiencing in the domestic economy, are doubling their efforts on existing export activities and entering new markets," says Noel Quinn, head of commercial banking at HSBC.

The bank found that between 2000 and 2009 UK trade activity with China had risen by 260 per cent, with India it had increased by 45 per cent and, with the United Arab Emirates, by 130 per cent. The UK's fastest-growing partners last year were Chile, Senegal and Nigeria, which all offered manufacturing and construction opportunities in infrastructure projects.

Susan Haird, acting chief executive of UK Trade & Investment (UKTI), believes now is a particularly good time for UK businesses to look overseas. "Domestic demand, and that in Britain's more traditional markets, such as the US and Europe, isn't as high as it was two or three years ago, yet many emerging economies such as Brazil, India, Russia, China and many parts of the Gulf are growing really fast," she says.

The number of businesses that have benefited from UKTI services has climbed from 15,000 to 24,000 over the past few years. "We have seen a huge increase in companies coming to us with an interest in exporting to new markets, diversifying their portfolio and taking advantage of these opportunities where the economy is still growing," says Haird.

Several factors make now an opportune moment for SMEs to launch themselves into foreign markets. "We are facing a flat domestic market, so anyone looking to increase sales has got to look across borders," says Emma Jones, founder of Enterprise Nation and author of Go Global. "The exchange rate is in our favour at the moment and it makes goods and services from the UK very cost-competitive, but the reason I find most compelling is the free or low-cost technology that enables us to trade internationally."

Smaller business looking to trade overseas should be encouraged by recent research conducted by O2. It found that 1.9 million-or 40 per cent-of small businesses in Britain were planning to go international this year; a third of these claimed that economies abroad were more welcoming to small firms than the UK.

Jones thinks many small businesses end up trading overseas almost by accident. "Many of them fell into international trade because their website got picked up by a blogger abroad," she says. "Most still run their businesses from home and they don't think of themselves as global business owners, but they are."

It is an encouraging trend, says Jonathan Harrison, managing director of consultancy Baroni. "This nation built its strength on importing and exporting; we used to be a trading nation, but we have become very inward-looking," he says. "We'll never survive as a tiny island unless we develop in the way we used to. We used to be the top trading nation in India, but now we sit at 18th."

He believes David Cameron's trips to China and India shortly after the general election sent out the correct signals. "Cameron and his government have been brilliant in this respect. They started trying to build relations because the way out of the mess the economy is in is to
export and we have some fantastic things to export. It is the future of this country," he says.

Janan Leo, founder of Cocorose London, which manufactures purses and fold-up ballet pumps, is one of these so-called "accidental exporters" although, she says, international business was always part of her plan when she set up the company nearly four years ago. "It was always on the cards but I just didn't think it would happen so quickly. I think when you are in the situation and you ask yourself if it is the right thing to do there is no correct answer. If just felt right and you'll never know if you don't try it," she says.

Cocorose was picked up by an Italian distributor, which discovered the product in a London shop and contacted Leo to see if she'd be interested in selling in stores in Italy. Today Cocorose's main export markets are Europe, the Middle East and Japan but a large part of its manufacturing is done in China.

"It is very easy to manufacture in China, but at the same time it is very hard," Leo explains. "There are so many suppliers and manufacturers you could work with and the challenge is to find the right one. It is such an interesting place and you have to learn about a completely different culture and the way the economy works. It is a minefield but it is really interesting and once you find a manufacturer you can work with you can both learn from each other."

At HSBC, Quinn says the bank's export finance lending to SMEs is up year on year by 40 per cent and he encourages customers to go global. "It has been proven that a business which involves itself in overseas markets will achieve a higher growth rate in revenue and profit than those that are purely domestic," he says.

But exporting is not just for manufacturers. Quinn adds: "It is a misconception that only companies which make things export. We export knowledge, skills and manpower in sectors such as IT, architecture, engineering and media."

Many firms seek advice from UKTI before entering new markets, and Haird says doing your homework is vital when launching internationally. "Lack of preparation is the main pitfall. If you don't do your homework, you could end up trying to sell in a market where the product won't sell," she says.

For Burts Chips, the Devon-based crisp company, it was a lesson learnt the hard way. "When we started exporting on our own we fell into the hole that many seem to fall into, which is picking a country because you think it is the right country but without doing any research," says managing director Jonty White.

"We picked France because it is our closest neighbour but it is actually one of the hardest nuts to crack because the French are very keen on French food and the margin expectations of the supermarkets are difficult to work with," he adds.

Bryan Treherne, international adviser with UKTI's London trade team, says research should be top of the list for budding exporters. "They need to find out whether they have a product or a service that will sell in the chosen country and check what standards, regulations and duties are in place there. For example, if you try to sell lipstick in Jamaica, you are going to pay 46 per cent duty on the product before you can sell it," he explains.

"They also need to look at how the company is going to survive at home and whether there is the capacity to go into exporting. It is important to talk to someone who knows about exporting because otherwise they can get themselves into a mess."

Burts Chips decided to work with a marketing agency that was able to help choose the right markets, and today it exports to 23 countries. "We are not big enough to take a scattergun approach so we tend to focus hard on one country at a time. Surprisingly, it doesn't take that long to get established if you get it right. We have concentrated on Holland and Germany in the last year and it has really paid dividends," says White.

Once a company has decided to make the leap, where should it take its business? "If we believe consensus, GDP growth in the UK next year is going to be somewhere between 1.7 and two per cent," says Quinn. "In Asia, it will be in the seven to 10 per cent range so if you are looking for higher growth rates, it would be wise to look at those markets."

Harrison at Baroni believes that any company looking to expand needs to head east. "Look at China or India, either one of those populations is over one billion," he says. "India, in particular, is very much developing. It is a country moving from poverty to being one of the richest nations in the world. Many don't have TVs or washing machines, but they are buying their first one, and so the size of the market is astronomical. It is such a large population and it is starting from scratch?now is the time to crack it."

He adds that India makes for a good starting point due to its colonial past. "Its legal system and its culture are a lot closer to ours than anywhere else in Asia."

But, says Haird, companies new to exporting should begin closer to home. "The further-flung markets are not for those brand new to exporting, though that is not a universal rule-some companies have success in potentially challenging markets early on. It is about taking steps gradually to diversify and perhaps starting off with markets that are familiar, like Europe," she says. "For those already exporting I would advise that they think about diversifying into those markets that are less familiar but offer huge potential."

Treherne suggests picking countries closer to home first, such as Holland. "It is an easy market to cut your teeth in. The Dutch love us and you can reasonably transport to Holland because they bring in flowers every day so there are many lorries going back," he says. Looking ahead, Quinn believes UK export figures will continue to rise this year. "One of the benefits of the crisis-if there are any-is that it has encouraged businesses to diversify and to look at overseas markets," he says.

But, warns Harrison, companies are not recognising opportunities quickly enough. "I would expect most companies to be looking seriously at this, especially construction, medical, education and anything to do with media. Any emerging nation will need to build an infrastructure, so you are looking at hospitals, roads, airports and railways, and the list goes on," he says.

White encourages small businesses to look overseas. "My view is 'go for it', do plenty of research and find the right people to work with. That is what we have done," he says. Jones agrees: "There is just one message to go out to small businesses and that is 'give it a go' because it is not as difficult as many have been led to believe," she says.

Jones believes that UK businesses are suffering a crisis of confidence and thinks the government is partly to blame for putting off smaller companies.

"They still use images of big cargo freight ships, cars, chemicals, pharmaceuticals and manufacturing equipment, so when you look at export figures as a small business you think it is only for the big boys who make big stuff and sell in large volumes," she explains, adding that businesses which trade on eBay should be taken into account. "Of 160,000 businesses on eBay 90 per cent have international sales but none of these figures go to the government.

"In contrast, Chinese trade platform Alibaba.com gives quarterly reports to the Chinese finance ministry, who take it so seriously that they have said if the site sees an increase in international sales this should be reflected in China's import and export figures," she explains. "If you put that to the UK government, they are likely to say, 'Alibaba who'?"

This, she says, does not make it easier for small companies, but because most have an online presence they can often forge ahead on their own. "Small businesses will continue to be innovative and they will find ways to do things. It would just be really good if the government, who have millions of pounds every year to spend on this, could actually catch up a little bit with what small businesses are doing," says Jones.

Leo believes other small companies can benefit like Cocorose has. "I would definitely recommend going global. In terms of getting out there and increasing your brand awareness it is really positive. It was so difficult to work within the UK and it was a natural step to go international," she says. "There is a really strong interest in British design and products, especially in Far Eastern countries such as China and Japan."

Where do firms trade abroad?

? 36 per cent of companies seeking help from UKTI are interested in trading in established markets, including Australia, Canada, Japan, New Zealand, the US and EU countries.
? 39 per cent look further afield to high-growth markets, including Brazil, China, Indonesia, Singapore, Russia, India, Vietnam, Mexico, Malaysia and Gulf states such as Saudi Arabia, Kuwait and Qatar.

Rich pickings in South Africa

Fourth on the list of key emerging markets globally, South Africa didn't have to pump a lot of money into the banks because of their stability. Instead more investment has gone into infrastructure so there are tremendous opportunities in South Africa for UK companies.

"There is a lot of business over there," says Bryan Treherne at UKTI. "They are building new roads, new railways and on the back of that virtually anything that goes with expansion."

The UK is already an important trading partner of South Africa. A bilateral relationship is worth more than £8bn, a figure that is set to double following talks between the two countries last year.

Helping hands

UK Trade & Investment offers several programmes for companies wishing to export, including Passport to Export, for businesses new to international trade, and Gateway to Global Growth for those already present in overseas markets and seeking growth. UKTI also has advisers in 96 markets and can help set up trade missions and arrange trips to trade exhibitions.
View article on source website