Entrepreneurs Hold Key To Economic Growth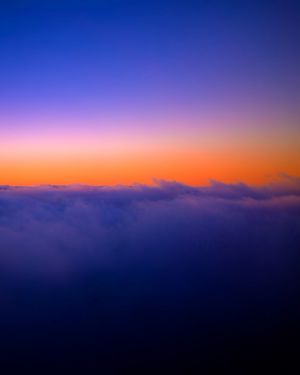 Britain's return to economic strength lies in the hands of hundreds of thousands of entrepreneurs and their "start-ups", some of the UK's leading businessmen and women have said.

"In order to create jobs to replace the ones lost in the public sector, the economy desperately needs start-ups and new businesses," restaurant entrepreneur and writer Luke Johnson said.

"The answer for the UK's future is hundreds of thousands of entrepreneurs to go out and start businesses, creating jobs as they go. This is the way to recovery."

The comments coincide with the gathering of entrepreneurs at the Business in Bloom conference and the launch of the Start Up Tool Kit, designed to help turn ideas into viable businesses.


"You can start with low costs and focus on a niche subject or something you love to do and before you know it, you're your own boss and making good profit," founder of Enterprise Nation Emma Jones said.

Leading the way for entrepreneurs are DIY foodies like Jack Harrison and Ole-Martin Hansen.

While many are struggling to earn a crust in post-recession Britain, Mr Harrison's wood-fired pizzas are delivering him all the dough he needs.
In fact, the only heat he feels is that which emits from his portable oven - which he packs up in a trailer and transports all over the country to weddings and food fairs - there is even a spin-off opportunity too.

"There aren't many doing what we're doing. We do pizzas only, we do it well and people like them. Now I'm getting a lot of inquiries about our ovens which we can deliver too," he said.

Another foodie keen on getting his hands on a slice of the start-up action is Ole-Martin Hansen.

The 30-year-old salmon smoker said: "My idea is that, when the fish is hanging, there's actually something happening to the enzymes and the proteins so it really affects the taste."
He smokes his salmon the old-fashioned way, following in his grandfather's footsteps.
Starting with little more than a £20 garden chimney, he had to be creative, even getting hold of some equipment for free.

Mr Hansen said: "I got into a few restaurants, then chefs started speaking to each other about the fact I've developed a good taste. I'm really proud of it."

The Norwegian's a one-man-band for now. He markets, smokes, packages and delivers his salmon, but dreams of expanding.

"When you do something real, and with your heart, they appreciate it - then comes word of mouth. It's a bit like the jungle telegraph."

Local bloggers began writing about his smoked salmon. Now his customers include the Norwegian ambassador.

From a small Stoke Newington lean-to smokery to a multimillion pound business? It is certainly food for thought.

View article on source website