Book Review ? The Green Investing Handbook by Nick Hanna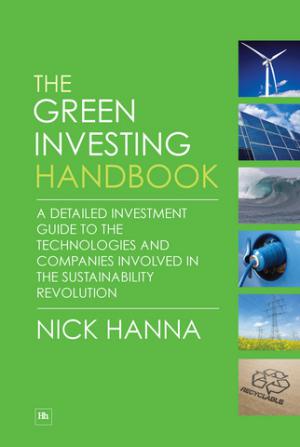 We are all being told that the green revolution is one that will save our species. The oil is running out, and so will in time, the natural gas. Imagine if you could be in on the ground floor, investing in a new technology that could replace all of this but also earn you a decent slice of cash?

The aim of ?The Green Investing Handbook? by Nick Hanna is to provide a sensible and logical baseline to this burgeoning industry. The whole book is set out in a logical and easy to follow manner, which is no mean feat considering the information that is being transmitted here.

The book itself is spilt in to four main sections ?How to Invest, Where to Invest, Directory of green companies, Resources?. In Part 2 there is further sub-division into the ten main areas of environmental services and technology, to give the reader a decent understanding of what investment in these areas entails, as well as a little bit of history of that part of the green industry. The directory in Part 3 provides a generous list of companies involved in green manufacture, split in a logical industry way to aid the location of a suitable set of contacts.

There is much to praise this book; the logical nature of its formatting, which aids the reader in finding the information that he wants; the sub-division of the industries that are potential investment points, and finally, the overall feeling that this book provides a complete range of possibilities. There is a proviso in the start of the book that states that all the information can change, and this is true given the rapid nature of industrial development in the modern world.

However, anyone considering investing or researching the green manufacturing industry could do a lot worse than use this book as their ?bible?. Mr Hanna has written a handbook that will be part of the standard for a long time.
View article on source website