Back to Basics: Considerations for constructing a share portfolio in the shadow of an uncertain futu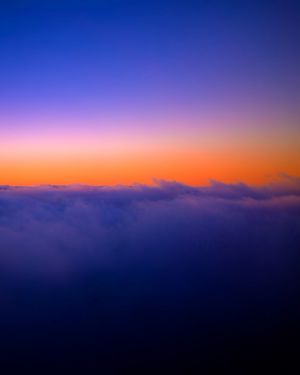 Back to Basics: Considerations for constructing a share portfolio in the shadow of an uncertain future

It is always worth reconsidering what you hope to get out of your investments from time to time and never more so than when the whole global economy is beset with uncertainties. However experienced an investor you are, it is time to get back to basics says Rodney Hobson.

The two big questions you should ask yourself are these: Are you in for the long or short term and are you looking primarily for income or capital gain? These questions are always important but when the stock market is rising relentlessly and the economic sky is blue they tend to be forgotten. Most shares will guarantee you a profit in the good times. You need to do your homework when the going gets tough.

Volatility has returned to the stock market after the comparative calm of spring and summer 2010. The tendency has been for a fall of up to 2% on each major economic scare, such as the possibility of a debt default by Ireland, only for the market to pick up fairly quickly. Thus there are opportunities to buy on the dips and take profits within days rather than weeks. 􏰀e obvious danger of this approach is that we might hit one crisis too man. The strongereurozone countries have been willing to bail out Greece and Ireland but there is growing resentment among taxpayers, particularly those in Germany who are bearing the brunt of the rescues.

For the longer term, it is still sensible to pick solid, boring companies rather than look for potential high fliers. Defensive stocks (those that tend to hold up well in a downturn) still offer the best prospects in times of economic uncertainty. Look for companies paying a decent yield with a well covered dividend. Any yield above 3% is at least keeping pace with inflation but you want to be as sure that the dividend is sustainable. A yield of more than 6% could suggest that the market fears a dividend cut.

So pick companies where the dividend is covered at least twice by earnings and preferably in current economic circumstances 2.5 times. Such companies are more likely to provide a capital gain, or at least minimise losses, as well as giving income, although you will not get spectacular capital gains this way.

The London Stock Exchange is truly international, with FTSE 100 companies tending to make most of their profits overseas. Investors might prefer companies with exposure to Asia, where economic growth is strongest, rather than Europe, with its shaky economies (apart from Germany) or the US, where another bout of quantitative easing has been deemed necessary to kick-start the economy. Select companies with good visibility of earnings. Long- term contracts can provide a stream of income well into the future and despite government cutbacks the support services will continue to make money as outsourcing in the public sector continues.

Find companies that meet basic needs. Supermarkets will survive because we all need to eat. They made profits even when price wars were at their height. Gas, electricity and water companies look solid. As the oil prices edges higher, oil companies of all sizes offer attractive prospects.

Conversely, avoid companies that are vulnerable to reduced spending by consumers. For example, the High Street is highly competitive while costs such as business rates, energy prices and distribution are rising. Remember also that there is another VAT increase from in January, which could hit spending on consumer goods.

Overall, remember that no matter what the economic conditions, it is important to do the basics correctly. In times of uncertainty you need to think again about what you actually want from your investments.
View article on source website