Next Avenue Picks the 6 Best New Personal Finance Books: They'll help you take control of your money and plan for retirement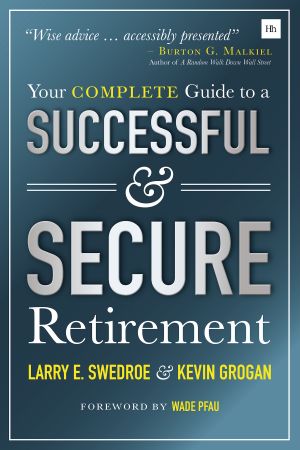 Your Complete Guide to a Successful & Secure Retirement by Larry E. Swedroe and Kevin Grogan

This book just came out this week and it's mostly a straightforward (no laughs here), slightly dense manual to invest for retirement. That makes sense, since Swedroe is director of research for Buckingham Strategic Wealth and the BAM ALLIANCE. His colleague Grogan, a Chartered Financial Analyst and Certified Financial Planner, is director of investment strategy for Buckingham Strategic Wealth and The BAM ALLIANCE. Both have written other smart money books, too, sometimes together.

But buckle in. The authors start off by warning readers about the "four horsemen of the Retirement Apocalypse" — history high stock valuations; historically low bond yields; increasing longevity and the risks of long-term care. They then follow this with the nine financial planning errors to avoid. Once you get past all this, though, you'll learn what to do right and how to avoid a personal financial apocalypse.