Press and Publicity
Book Review: Bulletproof Trader
Master Investor
28th August 2020
Bulletproof Trader is a unique book that replaces the financial theories and candlestick charts of typical trading tomes with an approach that focusses on improving the mind and body. It is also pract...
Read Full Article
---
The art of negotiating a pay rise over Zoom
Grazia
28th July 2020
Author of I Don't Agree Michael Brown explains how to negotiate a pay rise while working from home. ...
Read Full Article
---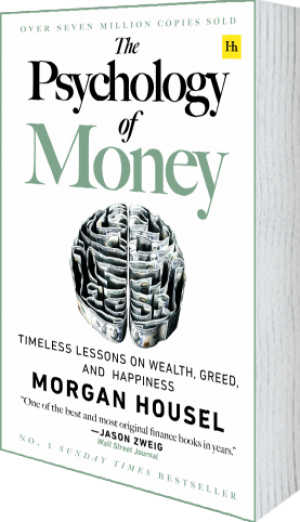 Warren Buffett's Investing Secret
BullionVault
14th July 2020
To write engagingly about investment is almost impossibly hard, but Morgan Housel makes it look effortless. He has been ably assisted by editor Craig Pearce (with whom we had the pleasure of working o...
Read Full Article
---
Are you having a laugh?
Wayfinding
8th July 2020
Humour is an excellent mechanism for coping with stress and cementing relationships, according to author of The Choice Factory, Richard Shotton....
Read Full Article
---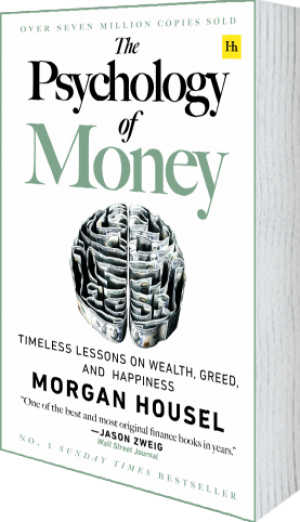 Follow these 5 money rules while you're still young—or 'regret it later in life,' says finance expert
CNBC
6th July 2020
Personal finance hacks are not easy because shortcuts rarely exist. Rewards take time and effort. The personal finance industry — filled with advice that sounds and feels good, but doesn't actuall...
Read Full Article
---
Advertising's biggest challenge? The Mandy Rice-Davies problem
Thinkbox
2nd July 2020
Behavioural scientist and author of The Choice Factory, Richard Shotton, explores how brands can harness the power of public statements to build trust....
Read Full Article
---
Let's Check-in with Michael Brown, Author I Don't Agree and Managing Director MKTG
Let's Reset
1st July 2020
This is a great interview to hear about how arguments start, linger and can be resolved, if we want them to be and the bust up at work that drove Michael to wrote this book....
Read Full Article
---
Trader tales: Joachim Klement's 7 Mistakes Every Investor Makes
Opto
1st July 2020
In his new book 7 Mistakes Every Investor Makes, published in February by Harriman House, Klement calls upon 20 years of investing experience to break down academic and scientific research of what wen...
Read Full Article
---
The lost art of debate: when did we lose the ability to agree to disagree?
The Telegraph
1st July 2020
Public discourse feels more polarised than ever before. Our author Michael Brown explains to Daily Telegraph readers how you can find perspective and still win people over....
Read Full Article
---
44 Club: I Don't Agree Book Launch
IPA
1st July 2020
Launching his new book I Don't Agree, author Michael Brown is joined by Jules Chappell OBE and Ash Alexander-Cooper OBE to discuss where conflict stems from, and the personal and professional benefits...
Read Full Article
---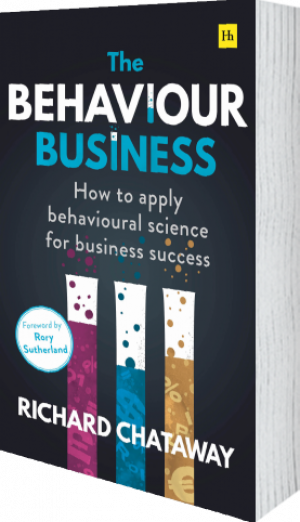 The Implications Of Creating Addictive Products
Branding Strategy Insider
23rd June 2020
If you want to understand how valuable behavioral science is to a digital business – there's your answer. Creating a product people want might make you a few million dollars. But creating one that...
Read Full Article
---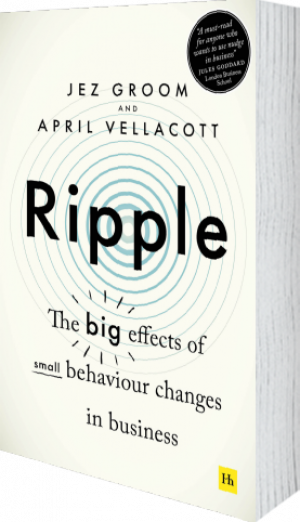 Ripple – The Big Effects of Small Behavior Changes
Roger Dooley Author and Keynote Speaker
18th June 2020
Together, Jez and April are the authors of the new book, Ripple: The big effects of small behaviour changes in business, and they join the show today to share how small behavior changes can have wide-...
Read Full Article
---
Trading futures and stocks systematically
youtube.com
15th June 2020
Webinar with Urban Jaekle, author of Trading Systems. ...
Read Full Article
---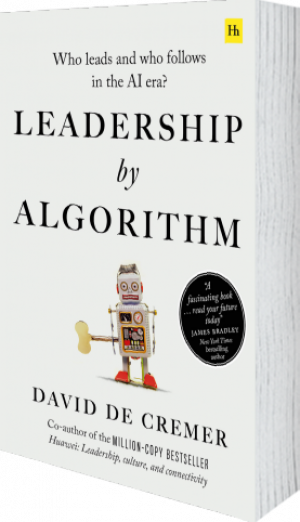 FT Business Books - April to June Edition
Financial Times
8th June 2020
De Cremer's vision is of a world in which human and algorithm work alongside each other, with managers liberated from humdrum tasks and computers helping to reinforce trust and augment decision-making...
Read Full Article
---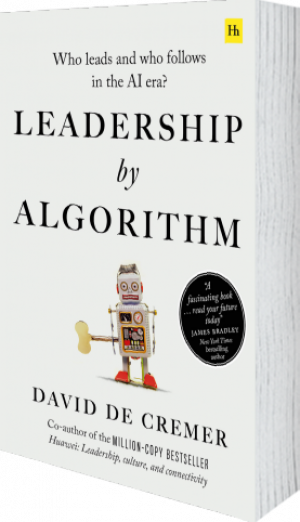 What COVID-19 Teaches Us About the Importance of Trust at Work
Knowledge@Wharton
5th June 2020
De Cremer is provost's chair and professor in management and organizations at NUS Business School at the National University of Singapore. He is the founder and director of the Center on AI Technolo...
Read Full Article
---
Has Warren Buffett Lost His Mojo?
Think Advisor
5th June 2020
Cunningham's new book is "Dear Shareholder: The Best Executive Letters from Warren Buffett, Prem Watson and Other Great CEOs" (Harrison House-April 2020). In our conversation, Cun...
Read Full Article
---