Press and Publicity
Author series: Opening credit - A practitioner?s guide to credit investment
CFA Society
29th January 2016
Author series: Opening credit - A practitioner?s guide to credit investment Tue 09 Feb 16 at Bloomberg, London In recent years the world has witnessed unprecedented growth in global...
Read Full Article
---
GOOD READING: INVENT, NEGOTIATE, COPY
The Market
29th January 2016
Descended from Thomas Langlois Lefroy, whose killer charm made him the generally accepted model for Jane Austen?s Mr Darcy, the founder of Rentokil was Maxwell Lefroy, 1900s England?s premier entomolo...
Read Full Article
---
BOOK REVIEW
Forex Trader Magazine
27th January 2016
Trader, prospective trader or even if you have no intention of ever trading ? read this book! In HypnoTrading, Catherine Stott has produced a masterpiece for all traders. However, we see ...
Read Full Article
---
Very important advice
Financial Adviser
27th January 2016
Mark Dampier is far too modest to consider it, but he is a really important person in the UK economy. This is due to his considerable talents and his application of them in his job with one of the rea...
Read Full Article
---
Execution needn?t mean death
Financial Adviser
27th January 2016
Reading a small paperback with a black cover entitled The Art of Execution on various train journeys over the Christmas and New Year period caused some interesting seat-shuffling reactions from fellow...
Read Full Article
---
High Quality Book On Quality Investing
Seeking Alpha
26th January 2016
Quality aspect recognized by investing community long time ago (e.g. in Dividend Growth Investing) and recently popped out from leading academics (Robert Novy-Marx, Eugene F. Fama, Kenneth R. French, ...
Read Full Article
---
BUY THE BEST ON THE DIPS
Shares Magazine
21st January 2016
MARKET DIPS SHOULD be viewed as buying opportunities for quality companies. If a business is high calibre, one would hope any equity valuation weakness is temporary and investor interest will revive t...
Read Full Article
---
Robert Carver Interview with Michael Covel on Trend Following Radio
Trend Following
21st January 2016
Today on Trend Following Radio Michael Covel interviews Robert Carver. Robert is author of ?Systematic Trading: A unique new method for designing trading and investing systems.? He got his start in fi...
Read Full Article
---
VIDEO: The psychology of trading
World Finance
19th January 2016
Trading requires a number of personal qualities, such as confidence and resilience. Is it possible to learn them? World Finance spoke with Catherine Stott, author of Hypnotrading, who use...
Read Full Article
---
READ TO SUCCEED ? A BOOK REVIEW
Master Investor
15th January 2016
Fund management is a funny industry. Numerous studies over time have shown that professional investors in charge of actively managed funds consistently fail to beat their benchmark. In other words, th...
Read Full Article
---
The best books for entrepreneurs
The Sunday Times
11th January 2016
10. FROM VISION TO EXIT Time to get serious. What makes a good business great? And how should a great business grow and, in time, be sold? Having the right strategy is essential, as is de...
Read Full Article
---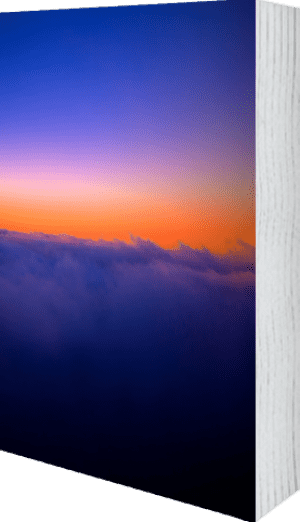 Money Maker Magazine
11th January 2016
An audio file...
Read Full Article
---
Being Wrong and Still Making Money
The AAII Journal
4th January 2016
The investment ideas of the some of the greatest investors on the planet today are wrong most of the time, and yet they still make a lot of money. How can this be? How can the world?s bes...
Read Full Article
---
21st Century Point and Figure: New and Advanced Techniques for Using Point and Figure Charts
Futures Magazine
1st January 2016
Plessis previously authored The Definitive Guide to Point and Figure Charts which is a 514-page comprehensive review of the subject matter. This book adds a handful of technical indicators to the char...
Read Full Article
---