Press and Publicity
Invest Like The Best by Frederik Vanhaverbeke
Investor's Chronicle
23rd January 2015
Author and Fund Manager Frederik Vanhaverbeke says there is one thing that separates top investors from the average investor" investor intelligence. Here he explains how you can learn from the masters...
Read Full Article
---
Managers read the runes for 2015 by Simon Bain
Herald Scotland
20th January 2015
As markets are hit by new waves of volatility, fund managers are trying to rally investors with largely optimistic forecasts for 2015. The FTSE-100 plunged by 560 points in just six tradi...
Read Full Article
---
Investing In Small & Mid-Cap Equities: Starved of capital
Invstment & Pensions Europe
13th January 2015
Europe faces the spectre of deflation, and the European Central Bank (ECB) seems set to be as active as possible in preventing it from taking hold, while its smaller companies remain deeply discounted...
Read Full Article
---
Investing for 2015 - January 2015 by Nyree Stewart
Investment Adviser
12th January 2015
For many of us a new year brings a new start, but it looks like 2015 is already off to a rocky beginning. At the end of last year Russia remained a key concern for investors, particularly...
Read Full Article
---
Hot stocks blast benchmark - Winter Portfolio Jan 15 update by Lee Wild
Money Observer & Interactive Investor
8th January 2015
There's a seasonal trading strategy that typically generates far better returns than if you had stayed invested all year round. Over the past decade, it has outperformed the FTSE 350 index by at least...
Read Full Article
---
Books for Traders: 21st Century Point & Figure by Jeremy du Plessis
Stocks & Commodities
5th January 2015
From the author of The De- finitive Guide To Point And Figure, this book seeks to bring point & figure chart- ing into the modern age. Point & figure has been around for more than 130 ye...
Read Full Article
---
Why you need a chief reputation officer by Harvey Schachter
The Globe and Mail
4th January 2015
Nothing is more vital to your company than its reputation, and this might be the year to confront that issue directly, forming a reputation steering committee. Such committees are promoted by Jennifer...
Read Full Article
---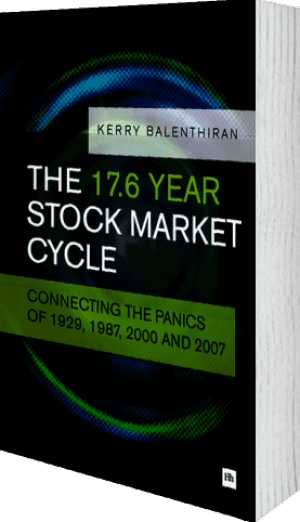 The Year's Top Investment Books
The Stock Trader's Almanac 2015
1st January 2015
The 17.6 Year Stock Market Cycle: Connecting the Panics of 1929, 1987, 2000 and 200, Kerry Balenthiran, Harriman House, $32.99. This British-chartered accountant with a maths and engineer...
Read Full Article
---