Press and Publicity
Introduction to Islamic Banking and Finance
Your Trading Edge
29th December 2009
?Introduction to Islamic Banking and Finance? provides a detailed insight into the fundamental principles of Islamic banking and the key characteristics that differentiate Islamic banking from convent...
Read Full Article
---
Trading the US Markets
Your Trading Edge
29th December 2009
?Trading the US Markets? is a comprehensive guide to the various securities exchanges in the United States. The author provides a great deal of information on the exchanges, the products they list, th...
Read Full Article
---
The Best Business Books of 2009
MoneyWeek
23rd December 2009
...So that\'s your taxes. But where do your savings go? For that answer, turn to Peter Hargreaves\' In For A Penny, A Business Adventure, a plain-speaking run-down of the creation of investment giant ...
Read Full Article
---
The Ultimate Collection
Investors Chronicle
22nd December 2009
A ginger Barbie doll; a Christmas card featuring Santa in a purple suit and an antique feather-stuffed golf ball. What do these three curios have in common? They are all rare household items from yest...
Read Full Article
---
Treasures in the toy box
The Mail on Sunday
20th December 2009
Tell you what I\'d love for Christmas: a shrunken human head. No, I didn\'t know you could buy them either until I read Toby Walne\'s marvelous stocking-filler, \'101 Extraordinary Investments\'. But ...
Read Full Article
---
Turning bizarre items into profit
Welford and Brixworth Area News
20th December 2009
Penny Farting bicycles, stuffed animals and even shrunken heads are just some of the bizarre investments that can turn a profit for collectors, according to a former Draughton man\'s new book. ...
Read Full Article
---
Toby shows the weird ways to make cash
Northampton Evening Telegraph
20th December 2009
A former Montsaye School pupil wo is now a financial whizz has written a quirky book about unusual ways to make money. Toby Walne, who was born in Draughton and attended Montsaye in Rot...
Read Full Article
---
Delving into alternative investments
Interactive Investor
18th December 2009
Making money need not involve risky stockmarket punts, overpaid men in pinstriped suits or dire-rate savings accounts - it can actually be relaxing and lots of fun. Increasingly investo...
Read Full Article
---
New figures prove that speculation drove the great oil bubble of 2008
City AM
10th December 2009
Traders can no longer pretend that supply and demand alone are responsible for driving the oil price Daniel O?Sullivan THROUGHOUT the great oil price bubble of 2008 ? which saw b...
Read Full Article
---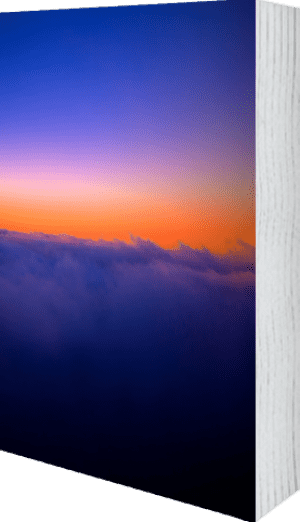 Trading the Markets - How to invest £35,000 and make 30 per cent profit?
The Sunday Times
9th December 2009
Author of the bestselling book \'The Naked Trader\', Robbie Burns says he should prosper with a New Year investment portfolio. Here he lays bare his market plan: My investment strategy ...
Read Full Article
---
Making Money On Victorian Christmas Cards
My Money Diva
7th December 2009
If you are about to sit down to write your Christmas cards for this year, and have had some trouble finding the ones that you want to send at the right price, then consider this: you might be able to ...
Read Full Article
---
Give a collectable gift this Christmas
Moneywise
3rd December 2009
From vintage toys to football memorabilia, an unusual item that grows in value is a great festive gift. Toby Walne shares his top 10 buys. Why not celebrate Christmas with gifts that ha...
Read Full Article
---
Best Books 2009
Spectator Business
1st December 2009
In for a Penny: A Business Adventure Peter Hargreaves Harriman House £9.99 244 pages ISBN 9781905641949 Few financial advisors are as outspoken or a...
Read Full Article
---