Press and Publicity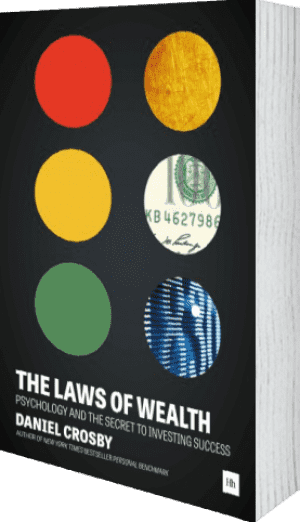 Book Review - The Laws of Wealth
Investing by the Books
27th June 2016
This is something as unusual as a practical book on behavioral finance. Where the discipline for too long has focused on disproving the so-called Modern Portfolio Theory and listing psychological quir...
Read Full Article
---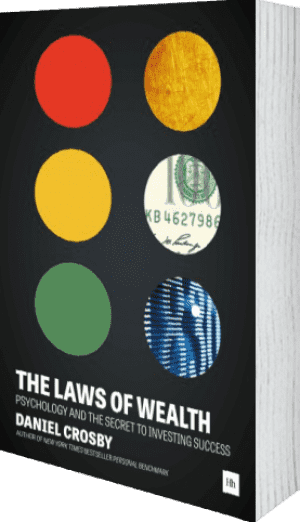 Doctor Daniel Crosby on adviser's alpha and investor behaviour
Sixpence Media
26th June 2016
What do you get when you combine a clinical psychologist with an asset manager? You get, Doctor Daniel Crosby, and the fascinating world of behavioural finance. We've all probably pou...
Read Full Article
---
CAPE of Good Hope
Hedge Magazine
17th June 2016
CAPE of Good Hope - when it comes to predicting future stock market returns, John Kingham can't understand why more people don't make use of the CAPE ratio. Here's why......
Read Full Article
---
20 years ago, Bill Ackman asked Warren Buffett and Charlie Munger about a risk the market faces today by Julia La Roche
Yahoo Finance News
10th June 2016
Twenty years ago, a young investor named Bill Ackman made an astute observation about indexation to investing legend Charlie Munger. "We've heard a lot of discussion about how insti...
Read Full Article
---
Read To Succeed: The Defensive Value Investor
Master Investor
3rd June 2016
Just like other disciplines, such as art, music, literature and so on, in- vestment has developed its own genres and sub-genres. Music for example has seen the rock genre develop into heavy metal, pun...
Read Full Article
---
Opinion: These timeless investing principles made Warren Buffett rich
MarketWatch
2nd June 2016
...
Read Full Article
---
The Buffett Essays Symposium: Annotated 20th Anniversary Transcript
Harvard Law School Forum
1st June 2016
Warren Buffett spoke from the front row about director stewardship: "As a stockholder, I'm really only interested in the board accomplishing two ends. One is to get a first class manager and the s...
Read Full Article
---