Press and Publicity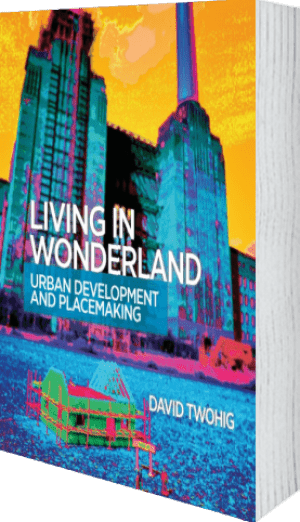 Clone towns: British towns in danger of becoming identical and soulless
The Independent
25th March 2014
Towns and cities across the country are on a ?collision course with mediocrity? within the next few years, one of Britain's top experts on urban regeneration warned yesterday. Millions of Britons face...
Read Full Article
---
Editor's pick
Flybe Uncovered
19th March 2014
In Wake Up and Sell the Coffee, Martyn Dawes, founder of Coffee Nation, aims to help ambitious entrepreneurs to think big and become tomorrow's high-growth success. While Britain has a strong en...
Read Full Article
---
Read All About It
Flybe Uncovered
19th March 2014
Spark for the Fire is an inspirational book written to encourage those who want to excel. Featuring contributions from creative people such as Nick Park, Academy Award winner and creator of Wallace & ...
Read Full Article
---
Magic Returns from Halloween Investing
The Financial Times
11th March 2014
Magic returns from Halloween investing By Jonathan Eley Stock markets typically perform better over the winter than the summer, leading one broker to create portfolios to tak...
Read Full Article
---
Revolutionary fervour: Does economics need a rethink?
The Economist
7th March 2014
AS THE old joke goes, the questions in economics exams are the same every year; only the answers change. Just 40 years ago, the emergence of stagflation was prompting the monetarists to challenge the ...
Read Full Article
---
Growing up is hard to do? Which is why nobody wants to do it
Metro
5th March 2014
Act your age, not your shoe size. It?s a phrase that has long been used to berate us, both by our parents and by Prince, in his hit single from the ?80s, Kiss. But growing up...
Read Full Article
---
Risk Management: The Unsung Hero of Currency Trading
Traders Day Trading
4th March 2014
Getting started in the currency markets can initially seem simple, but the vast amount of information available to beginner traders means that it can quickly become daunting. A large number of traders...
Read Full Article
---
The Perils of Business Plans and Money
Fresh Business Thinking
3rd March 2014
When I started Coffee Nation I thought I had found an idea that was good to run with - simple to operate takeaway coffee dispensers installed in newsagents and convenience stores across the UK. ...
Read Full Article
---