Press and Publicity
Revisiting a classic book on investment bubbles
Shares Magazine
30th May 2019
Listed by the Financial Times as one of the 10 best books ever written on investment, Charles Mackay's study of how manias start, develop and eventually pass is as relevant today as it was nearly 17...
Read Full Article
---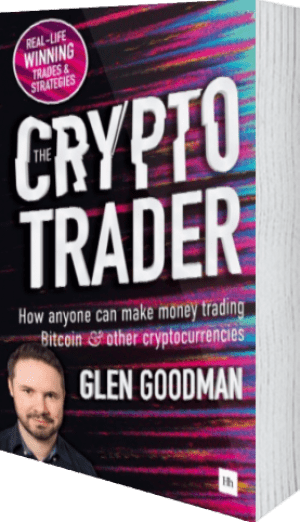 Bitcoin And Cryptocurrency Investment A 'Once-In-A-Generation Opportunity'
Forbes
29th May 2019
Now, trading veteran Glen Goodman, who successfully profited from shorting stocks and shares during the 2008 global financial crisis, has branded the rise of bitcoin and cryptocurrencies a "once-in-a-...
Read Full Article
---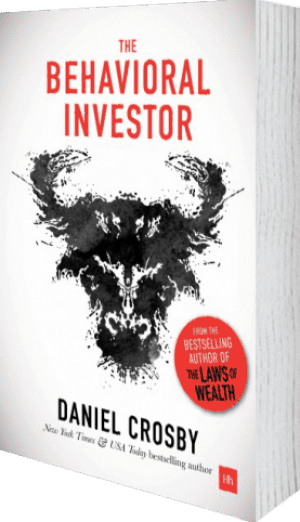 Podcast #511: Mastering the Psychology of Investing
The Art of Manliness Podcast
27th May 2019
When it comes to investing, your brain can be your best friend or your worst enemy. My guest today explains how, and what you can do to ensure your brain is a staunch ally in your quest for financial ...
Read Full Article
---
The Art of The Click
Ask Direct: Askblog
24th May 2019
Maybe you'll think this is obvious. I didn't. So I thought I'd share. In the "Art of the Click", Fisher explained the importance of highlighting ...
Read Full Article
---
Why Great Things Happen When Ambitious Business Leaders Find The Right Creative Partners
CEO Magazine
24th May 2019
Legendary creative director Dave Trott argues in his latest book, "Creative Blindness," that creative vision comes from seeing what others don't. If you see the world differently, you are able t...
Read Full Article
---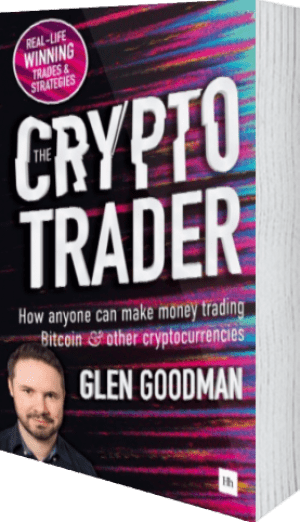 Cryptonites - Episode 1 - Glen Goodman on Crypto Trading, Market Analysis and the Future of Bitcoin
Cryptonites
22nd May 2019
In this very first episode of Cryptonites Alex Fazel interviews Glen Goodman AKA 'The Shares Guy'. Alex and Glen go over a range of topics, from Glen's early beginnings in trading during the 'Dot Com'...
Read Full Article
---
Three Books for Investor
what Investment
21st May 2019
This is a revised and updated version of one of the classic books of investing, beautifully updated in this hardback edition.It tackles the history of technology investing over the last 150 years, sta...
Read Full Article
---
Three Books for Investors
What Investment
21st May 2019
Historically the US has been a deep and rich source about the art of investing and this book – the second volume in the series – continues this tradition. It is packed with well-written, th...
Read Full Article
---
How Psychological Shortcuts Shape Us: The Choice Factory
AQR: The Association for Qualitative Research
20th May 2019
Webinar presented by Richard Shotton....
Read Full Article
---
How to make a pension last a lifetime: The essential guide to financial success in retirement
The Daily Mail
20th May 2019
Four years ago, the Government brought in a rule change that had dramatic consequences for retirees. The reforms, known as 'pension freedoms', gave savers unprecedented flexibility arou...
Read Full Article
---
Glenn Fisher
Call to Action Podcast
17th May 2019
Armed with a fishing pole and a tasty bait of Hemmingway, we caught none other than Glenn Fisher. Arguably the most famous person to be born in Grimsby (by default), Glenn became a cop...
Read Full Article
---
How chemistry helps advisers attract and retain clients
International Adviser
17th May 2019
Clients in need of financial advice have a lot of choice when it comes to deciding which firm or adviser to use. Companies spend lots of money on advertising to convince people that the...
Read Full Article
---
Marketing & Tech Book Club: The Choice Factory by Richard Shotton
Martech Alliance
16th May 2019
There had been "too much description of behavioural biases and experiments, and not enough about the practical application" Richard Shotton told us when asked about the motivation behind his book....
Read Full Article
---
Piers Newson-Smith: why behavioural science can lead to dangerous marketing as well as bad politics
More About Advertising
10th May 2019
In fact, the case for behavioural economics in advertising goes further. As Richard Shotton argues in his brilliant book The Choice Factory, it improves quality too. If brands want sustainable success...
Read Full Article
---
Book Review: Way of the Trader, By Ian Murphy
Master Investor
8th May 2019
Overall, Way of the Trader is an ideal companion for those new to the world of financial trading, as well as an indispensable guide for more experienced traders who also might find a few new ideas to ...
Read Full Article
---
The 'soft' factors that drive asset manager selection and retention
Proactive Advisor Magazine
8th May 2019
A recent book titled "The Trust Mandate" by Herman Brodie and Klaus Harnack sheds light on this question through an in-depth analysis of investment manager selection by institutions and pension pl...
Read Full Article
---
What happens when we don't let ourselves be influenced by those consumers we should condition.
ADC Italia
6th May 2019
**Translated from Italian** In his column Pasquale Diaferia takes inspiration from the book 'The Choice Factory' by Richard Shotton to remember that "if we do not let ourselves be influenced by the re...
Read Full Article
---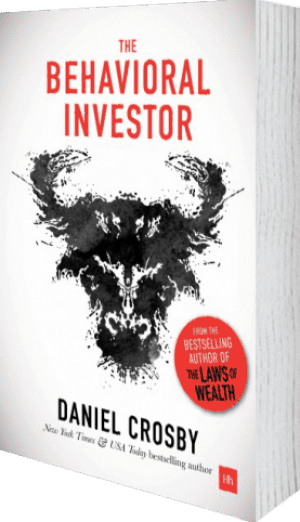 How Barron's Top Advisors Stay At The Top With Sterling Shea
Between Now and Success
3rd May 2019
On my latest podcast, Sterling Shea and I had a fascinating riff on this idea of hospitality as differentiated from simply providing "excellent service." As a financial advisor, we ...
Read Full Article
---
20 Second Book Review
Moneywise
1st May 2019
Personal finance experts Richard Evans and Richard Dyson give readers everything they need to know to generate an income to last them throughout retirement. For those who have retired u...
Read Full Article
---