Press and Publicity
Mr Consistency
Square Mile
27th February 2014
If there is one unnecessary thing that seems to run as undercurrent through the retail foreign exchange industry, it is the human need for complexity. Too many traders cram numerous indicators onto th...
Read Full Article
---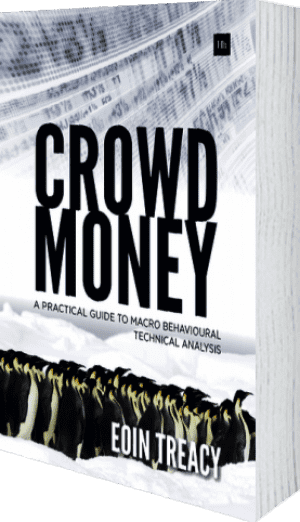 Book Reviews
Your Trading Edge
27th February 2014
Have you ever wondered what the world's largest investors rely on to make their decisions? Analysts David Fuller and Eoin Treacy count some of the world's largest sovereign wealth funds, pension funds...
Read Full Article
---
How mentors helped Martyn Dawes build £23m Coffee Nation in 10 years
Startups.co.uk
25th February 2014
Why is it some entrepreneurs find it so hard to ask for help? Entrepreneur Martyn Dawes shares how mentors played an integral part in his success The idea of a coach or mentor may seem at...
Read Full Article
---
Booked
The Irish Times
17th February 2014
Here, Dawes charts the story of how he built Coffee Nation from an initial £50,000 personal investment into a business that he sold for £23 million 12 years later. The story starts with him pounding...
Read Full Article
---
Cutting back and stocking up: Simple ways to save cash
Daily Express
12th February 2014
MONEY is tight for most of us these days but sometimes we make things worse by needlessly throwing away cash. Here are some of the most common ways you may be wasting money, and how to ...
Read Full Article
---
Coffee Nation - the full story is told!
Boughton's Coffee House
10th February 2014
One of the most fascinating books about the coffee business has appeared ? it is the story of Coffee Nation, the pioneer of self-serve real-coffee machines in service areas and other high-footfall spo...
Read Full Article
---
Kerpow! Squaring up to the High Street cowboys
Brighton & Hove Independent
7th February 2014
Two women, sick of the way banks, supermarkets, energy and other companies operate have written a book on how to fight back. In the book, titled Money Fight Club, ANNE CABORN, from Brighton, and LINDS...
Read Full Article
---
Money Fight Club by Anne Caborn & Lindsay Cook
The Soup Dragon Says
6th February 2014
Money Fight Club by Anne Caborn & Lindsay Cook, a great new book available now for RRP £11.99. I love any way to save money, so when I saw this book I knew I just had to share it with you. It can be ...
Read Full Article
---
How Martyn Dawes built a £23m coffee company in 10 years
Real Business
5th February 2014
Real Business catches up with Martyn Dawes to discuss how he built Coffee Nation before selling it for £23m in less than 10 years. Martyn Dawes admits that when he founded Coffee Nation ...
Read Full Article
---
They want your cash, you're hunting a bargain: How to come out a winner in the MONEY FIGHT CLUB
Mail on Sunday
2nd February 2014
It has become far harder to look after your money and find the best deals. If you want to be a money fighter and win ? rather than be a money loser ? you need to glove up. Money Fight Cl...
Read Full Article
---