Press and Publicity
Why the FTSE 100 may (or may not) rally in December
The Motley Fool
30th November 2018
The term 'Santa Rally' is used by investors to describe the often-seen rise in the price of equities as we approach the end of the year. There's no overwhelmingly obvious reason ...
Read Full Article
---
Investment Temperament Trumps Investment Intelligence – 7 Rules for Successful Investing
Money QandA
30th November 2018
Warren Buffett famously once said, "Success in investing doesn't correlate with IQ. Once you have ordinary intelligence, what you need is the temperament to control the urges that get other people...
Read Full Article
---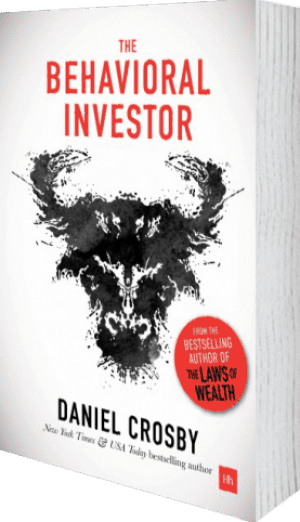 Book of the week: why markets act irrationally
Money Week
30th November 2018
If you've ever followed the ups and downs of the stockmarket you'll know that markets and individual investors don't always act rationally. Indeed, sometimes their behaviour can be completely ir...
Read Full Article
---
Retirement Planning Books I Recommend
Satisfying Retirement
29th November 2018
Here are links to some retirement-oriented books I have read and recommend. Complete Guide to Successful & Secure Retirement...
Read Full Article
---
Annual Shareholder Meetings: From Populist to Virtual
Financial History
26th November 2018
Lawrence A. Cunningham is a profes- sor at George Washington University and a member of the Financial History editorial board. Stephanie Cuba is a real estate consultant in New York City. The two, hus...
Read Full Article
---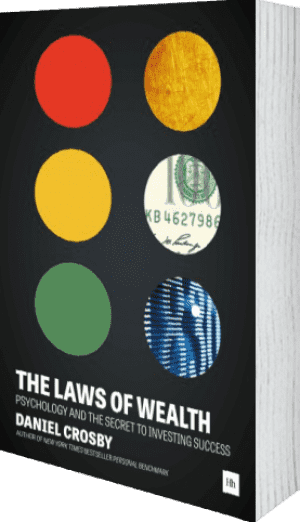 20 Of The Best Books On Investor Psychology
The Acquirer's Multiple
26th November 2018
This week we're going to take a look at twenty of the best books on investor pyschology. 16. The Laws of Wealth: Psychology and The Secret To Investing Success (Daniel Crosby)...
Read Full Article
---
Richard Shotton on brand purpose: 'marketers have fallen out of love with marketing'
The Drum
22nd November 2018
The Choice Factory author told The Drum that purpose is but a single tool available to marketers. He said: "If you only have one tool, you force all your problems to fit that tool. To a man with a h...
Read Full Article
---
Ten Best Business Books of 2018 for Financial Advisors
Wealth Management.com
21st November 2018
This professional book attempts to answer a question that has vexed every advisor: why does a client choose one asset manager over another, especially when the two are, on paper at least, almost indis...
Read Full Article
---
Marketing Today: Author Richard Shotton On Personality, Context, Behavior
Media Post
21st November 2018
In this week's episode of "Marketing Today," I speak with Richard Shotton, author of the book, "The Choice Factory: 25 Behavioural Biases That Influence What We Buy," which was published ear...
Read Full Article
---
Market volatility? Crazy stock moves just back to normal.
The Inquirer
20th November 2018
Questions for these sort of times should be long-term, said Brian Portnoy, director of investment education at Virtus Investment Partners and author of Geometry of Wealth. He outlined t...
Read Full Article
---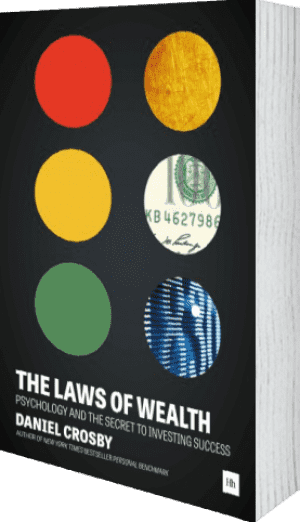 Saving enough for a happy retirement may be easier than you think
Market Watch
20th November 2018
Simple choices — putting money aside for retirement, increasing contributions once a year, holding tight during market volatility — are what drives investors to success, said Daniel Crosby, author...
Read Full Article
---
Adviser launches course to help IFAs sell to their employees.
FT Adviser
19th November 2018
Earlier this year Chris Budd sold the majority of his business to an employee ownership trust, which will own any profit his firm makes and which will have, as its beneficiaries, all the employees of ...
Read Full Article
---
Money expert defends the spending habits of woman, 30, who struggles on £40k salary.
The Evening Standard
18th November 2018
In contrast another money expert, Pete Matthew the author of the Meaningful Money Handbook, said that the salary Ms Teasdale discussed should be enough for one person....
Read Full Article
---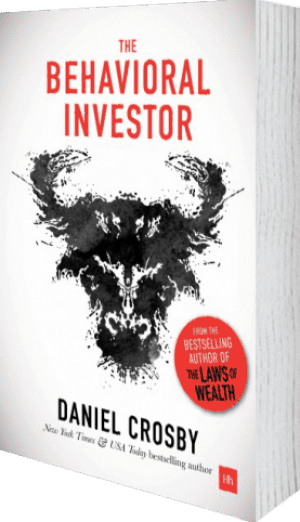 The Behavioral Investor With Dr. Daniel Crosby (027)
All About Your Benjamins
15th November 2018
Podcast with Dr Dan Crosby talking about his new book...
Read Full Article
---
How 25 Behavioural Biases Influence the Products We Decide to Buy
Canadian Marketing Association
14th November 2018
Richard Shotton, author of The Choice Factory, recently visited DDB Vancouver to talk to their staff about how behavioural science can be applied to advertising. Below he covers some of the main ques...
Read Full Article
---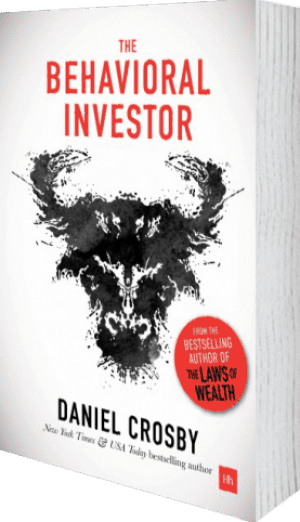 Reading the Markets Insights from Financial Literature
Reading The Markets
4th November 2018
In 2014 Daniel Crosby, a psychologist and asset manager, co-authored the bestselling Personal Benchmark: Integrating Behavioral Finance and Investment Management and followed that up in 2016 with The ...
Read Full Article
---
Not all good business ideas are glamorous
Management Today
1st November 2018
When did we become so obsessed with how 'sexy' a business venture is? We seem to be in a perpetual state of chasing the next big, exciting, innovative idea that will change the world. ...
Read Full Article
---