Press and Publicity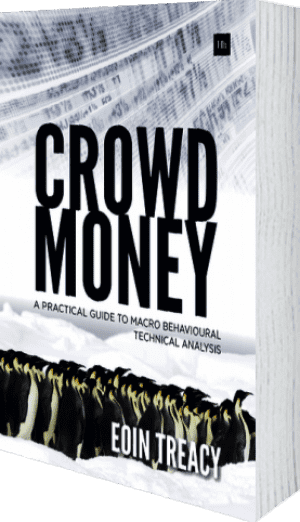 Crowd Money
Traders' Magazine
29th November 2013
Are we on the cusp of a major long-term bull market in stocks and shares? That?s the theory of author Eoin Treacy and his new book Crowd Money is the guide to which shares are likely to travel the fur...
Read Full Article
---
Book review: Meet the People
FT Adviser
28th November 2013
Organisations must see themselves as others do, argues James Frayne in this thorough, well-researched and practical assessment of corporate communications in a digital, social media world. ...
Read Full Article
---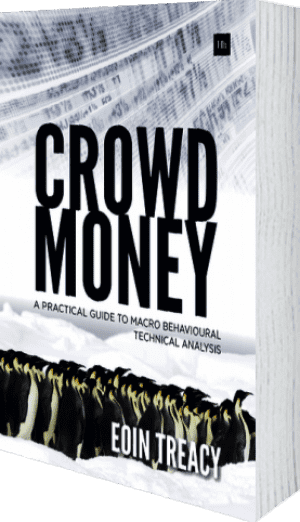 Crowd Money Review ? Eoin Treacy
Systems for Traders
27th November 2013
The opening chapter sets the theme for the rest of the book as Eoin identifies his ?four pillars of macro behavioural technical analysis? (for a Bull market): ? Theme/Fundamental value ? ...
Read Full Article
---
'Deep Value Investing' Author Jeroen Bos Is Searching For Cheap Stocks Before They Skyrocket
benzinga.com
20th November 2013
How can investors cash in on the next big stock before it flourishes? Many thought they were headed for paradise when they piled into BlackBerry (NASDAQ: BBRY [FREE Stock Trend Analysis])...
Read Full Article
---
Value Investing: Prepare for the deep dive with Jeroen Bos
Strictly Financial
18th November 2013
Today Michael is sharing his first thoughts on the recently published "Deep Value Investing: Finding bargain shares with big potential" by Jeroen Bos. The strategy detailed by the author...
Read Full Article
---
Germany ETF: A Compelling Seasonal Play by Tom Lydon
EFT Trends
11th November 2013
Seasonal trends affect a variety of sector exchange traded funds. Commodities ETFs also show some noticeable seasonal tendencies. For example, October is usually unkind to gold, but Novem...
Read Full Article
---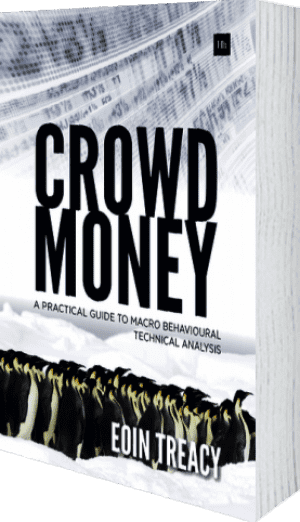 The Four Pillars of Global Thematic Investing
Financial Sense
7th November 2013
We are pleased to present the first chapter of Eoin Treacy?s new book, ?Crowd Money.? Financial Sense founder Jim Puplava considers it a MUST READ for market professionals and novices alike. ...
Read Full Article
---
Can The Super Bowl, FIFA World Cup Predict The Stock Market?
benzinga.com
7th November 2013
Every winter, millions of Americans gather to watch the biggest football game of the year. Most of them are unaware, however, that the outcome could have an impact on investors' portfolio...
Read Full Article
---
Economic growth: keeping it real
Public Finance
5th November 2013
The escalation in energy costs is not just a living standards issue. It poses a threat to growth, and undermines the expansion of the ?real economy? That the recovery in the British econo...
Read Full Article
---
The hidden cost of energy that?s making you poorer
MoneyWeek
4th November 2013
The economy is growing (just!), technology is enhancing and enriching lives (supposedly!) and, thanks to the central planners? best efforts, there?s money sloshing about too. So why are so many people...
Read Full Article
---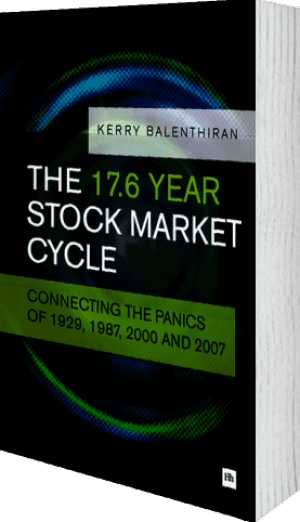 Why a bull market could come charging back in 2018
The Daily Telegraph
2nd November 2013
If Kerry Balenthiran is to be believed, the world could enter a major bull market that will run until 2035 I?m a great fan of short investment books on the grounds that, while investing i...
Read Full Article
---
Review - ?Extraordinary Popular Delusions and The Madness of Crowds? by Charles MacKay
TF Metals Report
2nd November 2013
I have a necessary library of trading and market related books, both in printed and electronic form. To do things I believe that you need to allocate resources. For investing, one resource is, obvious...
Read Full Article
---