Press and Publicity
Careers: Five is the magic number for teams
Citywire
28th February 2023
Hence the Rule of Five: If you want your teams to be as effective as possible, arrange them in groups of less than five per manager, and make sure managers have no more than five direct reports at a t...
Read Full Article
---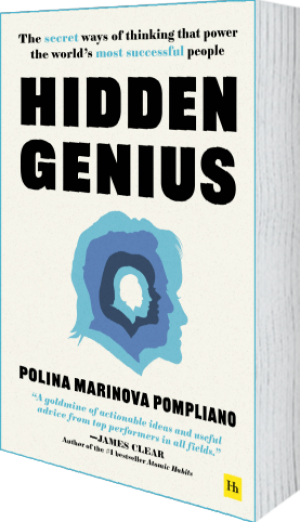 Spotlight: Polina Marinova Pompliano
The Red & Black
27th February 2023
Pompliano's book, "Hidden Genius," is coming out June 20. She says one of her favorite career memories was opening the first physical copies of her book with her one-year-old daughter....
Read Full Article
---
How To Pay for College and Tips on Building a Network
Only Fee-Only
23rd February 2023
Early in my career as an advisor, I noticed that clients had so many questions about college—and very few advisors were willing to tackle those questions. Since I kept hearing the same questions aga...
Read Full Article
---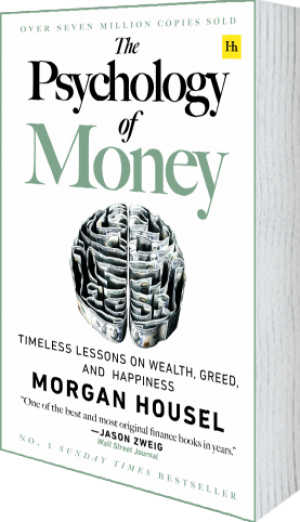 Waiting for a jackpot? 6 tips to make the most of your lottery winnings
Mint Genie
22nd February 2023
Lottery games attract people from all walks of life. However, Morgan Housel, in his book, Psychology of Money, mentioned that poor people in the US buy lottery tickets more. It might sound counterprod...
Read Full Article
---
The Illusion of Choice - Richard Shotton
Sweathead
22nd February 2023
Five years ago this week (February 25, 2018-2023), I published the first episode of Sweathead. Richard Shotton was my first interview. So I've called him back for two episodes this week. In this...
Read Full Article
---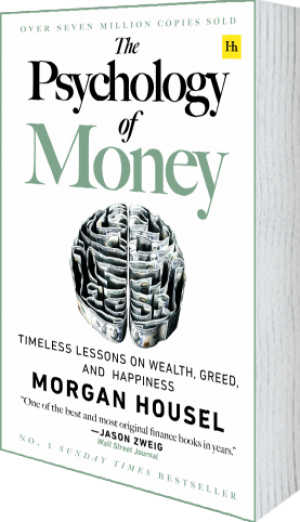 Sarwa Book Club: Listing the Best Investment Books Read more: https://www.digitaljournal.com/pr/news/sarwa-book-club-listing-the-best-investment-books-nbsp-#ixzz7uFinGqHA
Digital Journal
21st February 2023
In The Psychology of Money, Morgan Housel, a partner at The Collaborative Fund, a network of fund managers, confirmed Warren Buffett's insight through 19 stories he narrated. These stories show that...
Read Full Article
---
How to Save for Your Child's College Without Sacrificing Your Retirement | Ann Garcia, The College Financial Lady
Monument Wealth Management
21st February 2023
In this episode of Off the Wall, hosts David Armstrong and Jessica Gibbs welcome Ann Garcia, aka The College Financial Lady. Ann is a CERTIFIED FINANCIAL PLANNER™, Managing Partner of Independent Pr...
Read Full Article
---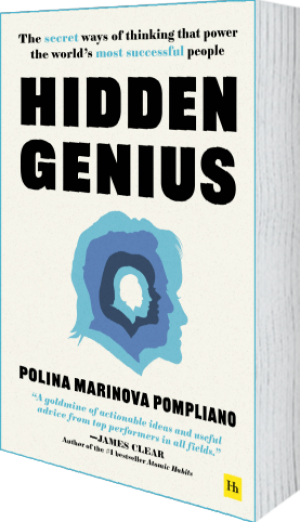 Polina Pompliano: How To Unlock Your Hidden Genius
Through Conversations Podcast
20th February 2023
Today I am joined by the brilliant Polina Pompliano, founder of The Profile where she "studies the most successful and interesting people and companies in business, entertainment, tech, sports, and ...
Read Full Article
---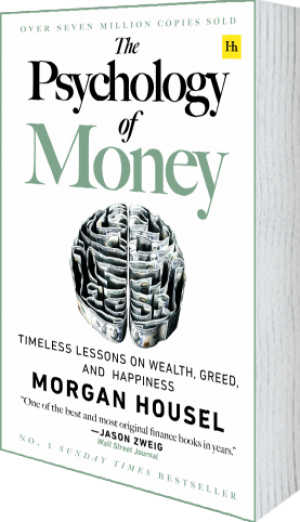 FULL LIST: Simon Kolawole, Waziri Adio make Roving Heights bestseller list
The Cable Lifestyle
20th February 2023
The Psychology of Money is listed as the number 5 top bestselling non-fiction book. For the 2022 list, put out in collaboration with Open Country Mag, there is the main category of the top-selling 100...
Read Full Article
---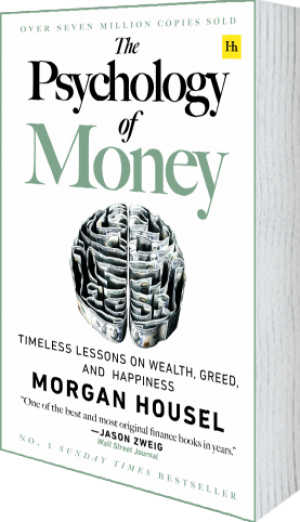 The Psychology of Money
Austin Kleon
19th February 2023
It is very rare to find a book you like, written in a style you like, published in a way you like. Morgan Housel's The Psychology of Money is one of those rare books....
Read Full Article
---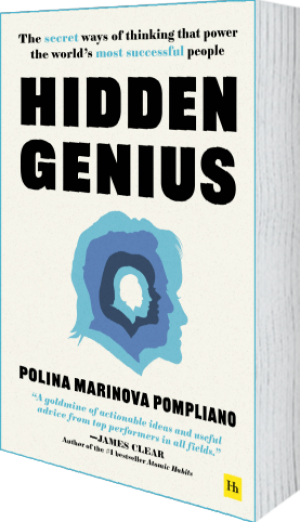 Exploring Success, Failure, and Identity with Author and Founder of the Profile Polina Pompliano
The Girls Table
16th February 2023
In this episode of The Girls Table, TradingFemale is joined by Polina Pomopliano who is the Author of The Profile, a new media company that features longform profiles of successful people and companie...
Read Full Article
---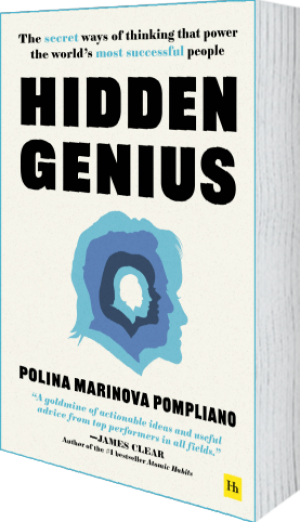 Polina Marinova Pompliano on How to Succeed
Danielle Newnham Podcast
16th February 2023
Polina is also the author of Hidden Genius: The Secret Ways of Thinking That Power the World's Most Successful People – a book which distils the mental frameworks that so many of the high achievers ...
Read Full Article
---
Best Books for New Managers
LinkedIn
15th February 2023
If you are a brand-new manager unsure about where to start or how to lead, this is a no nonsense guide to management everyone can learn from. Say Thank You for Everything will help you look after your...
Read Full Article
---
WHY INVESTORS REPEAT THE SAME MISTAKES
Evidence Based Investor
14th February 2023
Financial markets are narrative generating machines. Not only does modern technology mean that we have more stories being created than ever, but they are effortlessly disseminated and amplified. Add t...
Read Full Article
---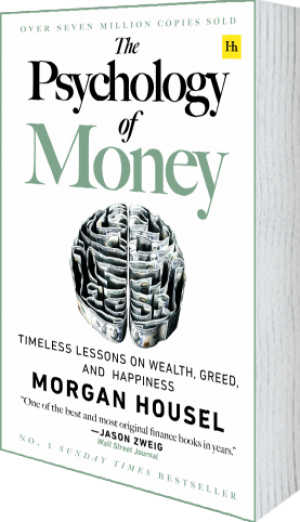 Get Smarter With Personal Finance By Reading These 7 Books
News18
11th February 2023
Housel has explained, through 19 short stories, how people think about money. He focuses on people's behaviour, as seen in real-life scenarios, not on a planned spreadsheet. The book is focused on h...
Read Full Article
---
Making Money Simple & Smart
The Pathless Path with Paul Millerd
6th February 2023
Nick Maggiulli is a finance data analyst and writer. He is the author of "Just Keep Buying" and has a blog titled "Of Dollars and Data"...
Read Full Article
---
The Intelligent Fund Investor
KTDpod
5th February 2023
New Ep is up! Today we get to talk to Joe Wiggins, author of The Intelligent Fund Investor: Practical Steps for Better Results in Active and Passive Funds. Joe is also a senior portfolio manager, putt...
Read Full Article
---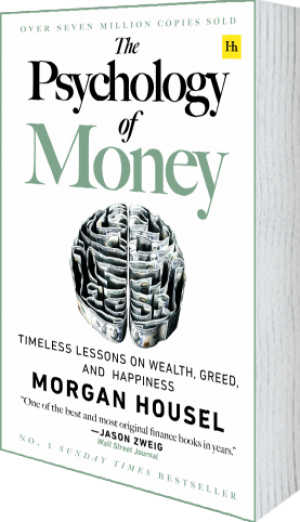 Kill your investment biases with these five top books
Business Today India
4th February 2023
Money and behaviour are closely linked. Investing, personal finance, and business decisions are math-based fields. Any decision claims Housel is not made on spreadsheets but at dinner tables or meetin...
Read Full Article
---