Press and Publicity
Jonathan Davis podcast: investment trust resilience and dividends
Interactive Investor
29th April 2020
Jonathan Davis, editor of the annual Investment Trusts Handbook, talks to interactive investor's head of markets Richard Hunter about why investment trusts have generally held up well during market ...
Read Full Article
---
Opinion: Warren Buffett will soon tell us what he really thinks about stocks, investing and the coronavirus pandemic
Market Watch
27th April 2020
From Warren's pen to God's ears. Lawrence Cunningham is a professor at George Washington University. He is the author of many investing books including The Essays of Warren Buffe...
Read Full Article
---
Capital Interviews: Lawrence Cunningham Discusses The Art And Value Of The Shareholder Letter
Seeking Alpha
25th April 2020
Dear Shareholder is a new collection of excerpted shareholder letters, edited by Lawrence Cunningham. In the interview below, Professor Cunningham discusses this new collection. ...
Read Full Article
---
Book of the Week
MoneyWeek
24th April 2020
The Equity Edge is an excellent book, which I would highly recommend. It fills a gap left by the current crop of investment guides. Even investors looking for more general advice will benefit from the...
Read Full Article
---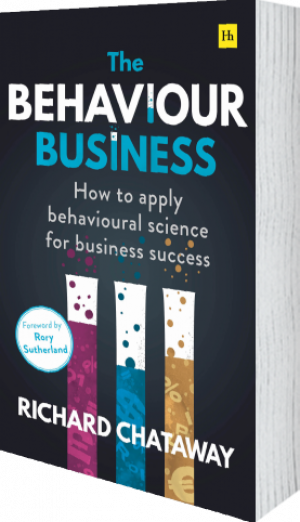 10 Brand And Business Book Recommendations
Branding Strategy Insider
23rd April 2020
If you are in business, you are in the business of behavior – and unless a business influences behavior, it will not succeed. In the last 50 years we have learned more about how we be...
Read Full Article
---
FAST FORWARD FILES VOLUME 2: CHANGING PERSPECTIVE: WHY EVERYTHING WILL BE DIFFERENT FOR GENERATION NEXT, REVIEWED
Irish Tech News
20th April 2020
This book is aiming to cover, discuss and exemplify creativity. This is a noble endeavour and one well worth pursuing. The books in this box are based on talks that were given at an event. This does m...
Read Full Article
---
WHY MOOD MATTERS BY RICHARD SHOTTON
Magnetic
20th April 2020
Publishers have a wealth of insight that quantifies the important role that magazines play in people's lives. The affinity consumers have for the content they read, increases the likelihood of actio...
Read Full Article
---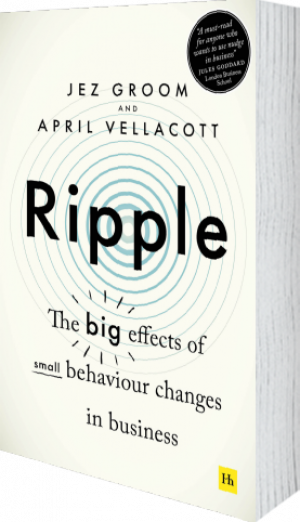 Does nudge theory work in customer experience?
My Customer
17th April 2020
Nudge theory and hand washing In their new book, Ripple: The big effects of small behaviour change in business, authors Jez Groom and April Vellacott highlight that hand washing is not ...
Read Full Article
---
The cashless lobby is cashing in on the COVID-19 crisis
The Spectator
16th April 2020
So, if we can be persuaded to think that cash is spreading coronavirus, someone's going to be coining it in. Never mind the poor, the 10 percent of the population who don't have a bank account, th...
Read Full Article
---
Buying habits are changing. More than ever you should invest in advertising
Think Box
15th April 2020
Behavioral scientist and author of The Choice Factory, Richard Shotton, explains why life-changing events such as we are living thorough now will change customers purchasing habits – and brands shou...
Read Full Article
---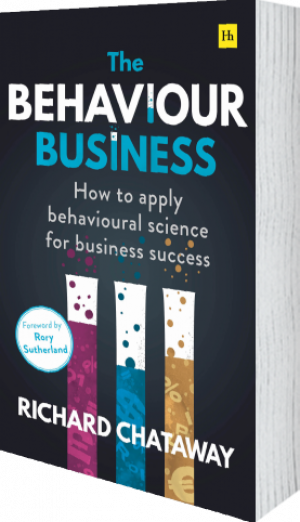 How Brands Drive Purchase Decisions
Branding Strategy Insider
14th April 2020
The supermarket brand Aldi knows this well. Their (much cheaper) own-label brands (pictured above) closely replicate the logos, colors and semiotics of better known, established brands to make our in-...
Read Full Article
---
'The Way Of The Trader' Book review
Master The Markets
1st April 2020
A must read for any beginner or intermediate trader. Ian Murphy explores the 5 stage path that a trader should take in a very clear step by step methodological way. He also states the six psychologica...
Read Full Article
---