Press and Publicity
Government cuts present a challenge to landlords
Love Money
29th November 2010
Guest blogger Leon Hopkins explains why cuts to public spending present an opportunity for landlords. Harsh winters can be good news for energy companies and undertakers. By the same gr...
Read Full Article
---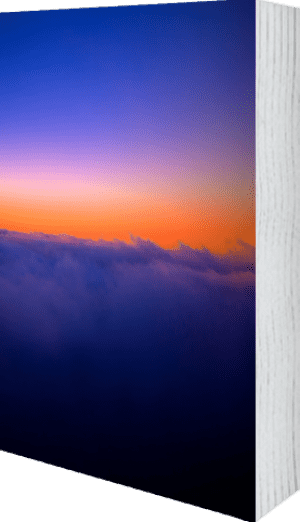 Book Review ? Go Global by Emma Jones
21st Century Paperback Writer
29th November 2010
Go Global, by Emma Jones is the third book that she?s written in her @enterprisenation world, but the first from Brightword Publishing, her new publishing venture. The first thing that ...
Read Full Article
---
Mel McGee?s blog: Family friendly policies boost SME growth and keep employees productive
Financial Mail Women\'s Forum
25th November 2010
?Is Your Business Family Friendly? How Employers Can Offer Careers That Fit With Family Life, Improve Results and Boost Company Growth? Let?s face it in the UK today, whether you are a...
Read Full Article
---
Six steps to change by career coach Denise Taylor of www.amazingpeople.co.uk
The Sunday Express Mahazine
21st November 2010
1. Identify why you want to change. Is it to move away from something you hate or to head towards something you love? If you loathe your job you might feel that anything is better, but if you\'re pass...
Read Full Article
---
Guest blog: Corporate turnaround specialist Anthony Holmes - A little turbulence is good for you
Financial Mail Women\'s Forum
17th November 2010
A little turbulence is good for you. Turbulence, instability, chaos, disorder and turmoil provoke anxiety, indecision, risk aversion, aggression and disagreement. These are defensive r...
Read Full Article
---
Book Review: Behavioural Technical Analysis by Paul Azzopardi
Canadian Financial DIY
8th November 2010
This book is a rationalist\'s attempt to make sense and investing use, through technical analysis, of the often irrational behaviour documented in the field of behavioural finance. Two-thirds of this ...
Read Full Article
---
Bob\'s sold 43,000 items on eBay - including cars, sheds and even the kitchen sink
The Weekly News
4th November 2010
Bob Pugh confesses his house can resemble a cross between Del Boy?s flat in Only Fools And Horses and Arkwright?s store in Open All Hours ? which isn?t surprising considering the 46-year-old from Clac...
Read Full Article
---
The Naked Trader\'s Guide to Spread Betting - How to make money from shares in up or down markets
Your Trading Edge Magazine
3rd November 2010
Robbie Burns is a trader, entrepreneur, and author of \'The Naked Trader\' - his first book on share trading. This, his second book, builds on much of the information in \'The Naked Trader\' and assum...
Read Full Article
---
Where Economics, Psychology and Statistics Intersect
SFO Magazine
2nd November 2010
Author of \'Behavioural Technical Analysis\' Paul V. Azzopardi has an 8 page article in the November edition of SFO Magazine - http://www.sfomag.com/eSFO/eSFO2010_11.aspx...
Read Full Article
---